2019 Bulk Chicken Buying Program Deposit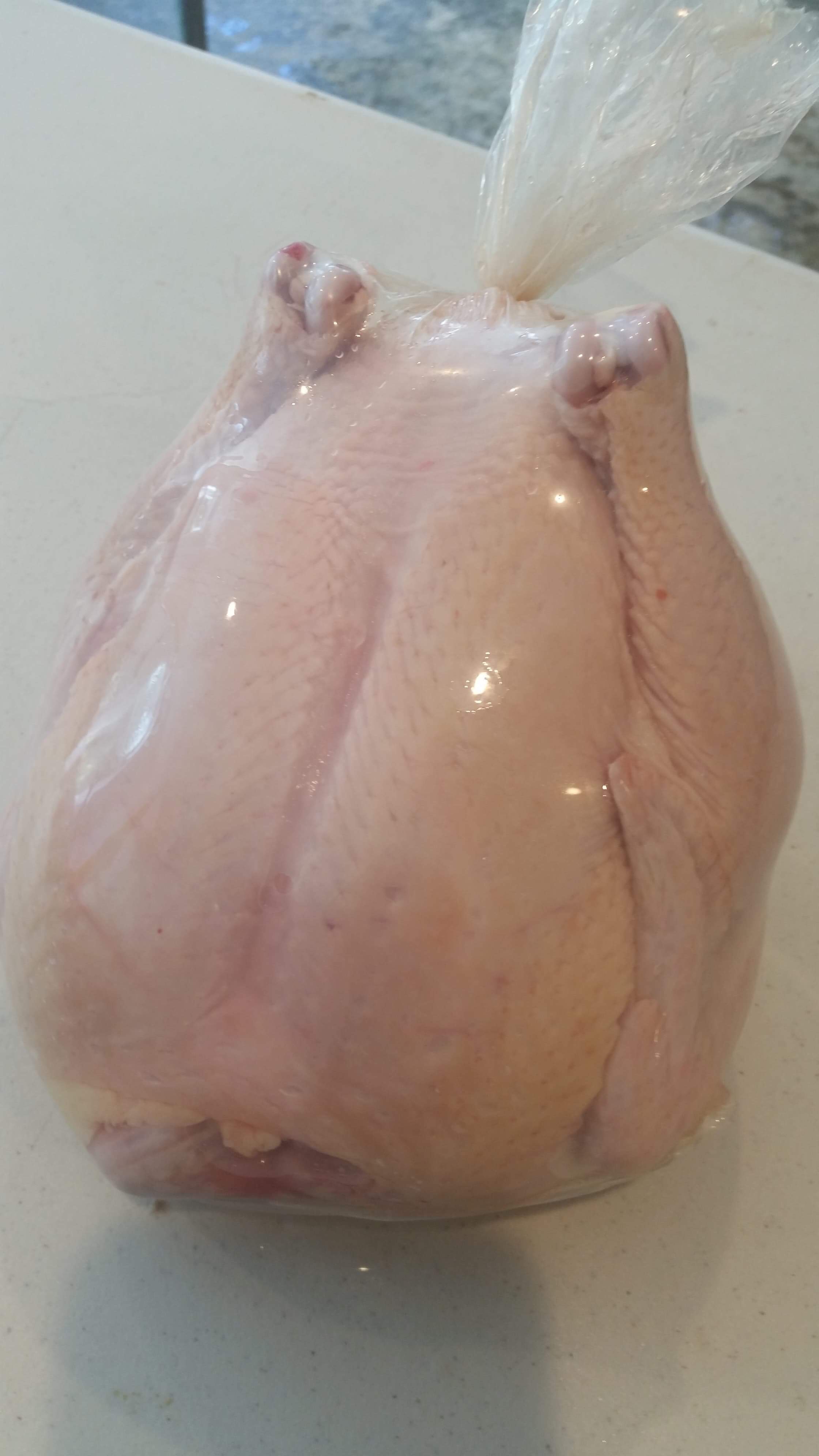 2019 Bulk Chicken Buying Program Deposit
See below for details on the 2019 Bulk Chicken Buying Program.
How It Works
Decide how much chicken your family will need for the season. We offer small (70 lbs,) medium (110 lbs,) and large (150 lbs) packages.

Decide how many dates you would like to receive chicken. Butchering will take place on the following Saturdays: June 8th, July 13th, August 24th, and September 21st. You may split your order over all four dates, or you could condense your order into a minimum of two dates, if you have a smaller order or would prefer to make fewer trips.

Determine how you would like your chickens. We can offer either whole ready-to-cook chickens, or cut to your specifications for an additional charge of $2 / chicken. Our standard cut-up includes boneless, skinless breasts, wings, leg quarters, and the back and neck reserved for making stock. We can also cut half chickens, separate the legs into thighs and drumsticks, or make bone-in and skin on breasts. Hearts, livers, gizzards, and feet are also available upon request.

Decide on fresh or frozen. Fresh chickens can be cooked right away, or you could cut them up and re-package them to suit your needs prior to freezing. Frozen chickens will allow you more flexibility to pick up or arrange delivery on your schedule.

Select your pickup or delivery option. Fresh chickens can be picked up at the Lawrenceville Farmers Market, at the farm or delivered to your home no later than the Tuesday after butchering day. Delivery area for fresh chickens is limited to a 25 miles radius from our farm in Rockland Twp, Venango County, PA. Frozen chickens can be picked up at the farm or at the Bloomfield Farmers Market the following Saturday. For customers outside our local delivery area, home delivery to the I-79 corridor and to Pittsburgh neighborhoods will be available on Saturdays. For those customers picking up at the farm, you will also be eligible for a 10% discount on any of our other products on pickup day, including pork, eggs, rabbit, and vegetables.

Pay your deposit. The remaining balance is due upon receipt of your first order of the season.
Chicken FAQ's
Do you have questions about our practices? Here are some common ones:

Q: You say your feed is non-GMO - why not organic feed?
A: Great question! We tried organic feed in the first half of last season and were really disappointed with the birds' health and vigor and growth rate. It turns out a certified organic feed is required to limit the amount of synthetic amino acids to a level below the requirements of these fast growing birds. In the future, we may pursue this again, using a custom feed mix with organic grains. Here's an interesting article explaining this issue in more detail. attra.ncat.org/attra-pub/viewhtml.php?id=336

Q: You process the birds on your farm - do you use disinfectant (chlorine bleach) in your chill tank water?
A: No. Our chill tank contains only purchased bagged ice and water from our well, which is tested annually for bacteria and coliform as part of our certification process. Our well water is treated with a softener and a UV disinfection system. We do clean our chicken processing equipment including scalder, plucker, tables, cutting boards, sink, etc by washing, rinsing, and then spraying with a dilute bleach solution.

Q: Are your chickens free-range?
A: We would not describe them that way. With our pastured layers, we find that a day-ranging system, with a stationary house, feeder and waterer, and a larger fenced area for the birds to roam, causes an uneven distribution of manure, leaving some areas under-fertilized and others burnt by the high-nitrogen content of the chicken manure. The system we use for meat chickens strives to provide a high quality of life for the chickens and also a regenerative effect on the land. The chickens are housed in a 10' x 12' bottomless pen, which is moved to fresh grass daily. This keeps the chickens from returning to their own manure and it provides an even distribution of nutrients that the grasses can readily absorb and use. The short-duration, heavy grazing and scratching effect of the chickens, followed by a long period of rest, results in a beautiful, rich pasture with lush grasses that draw deer and other wildlife in winter to dig under the snow to graze.